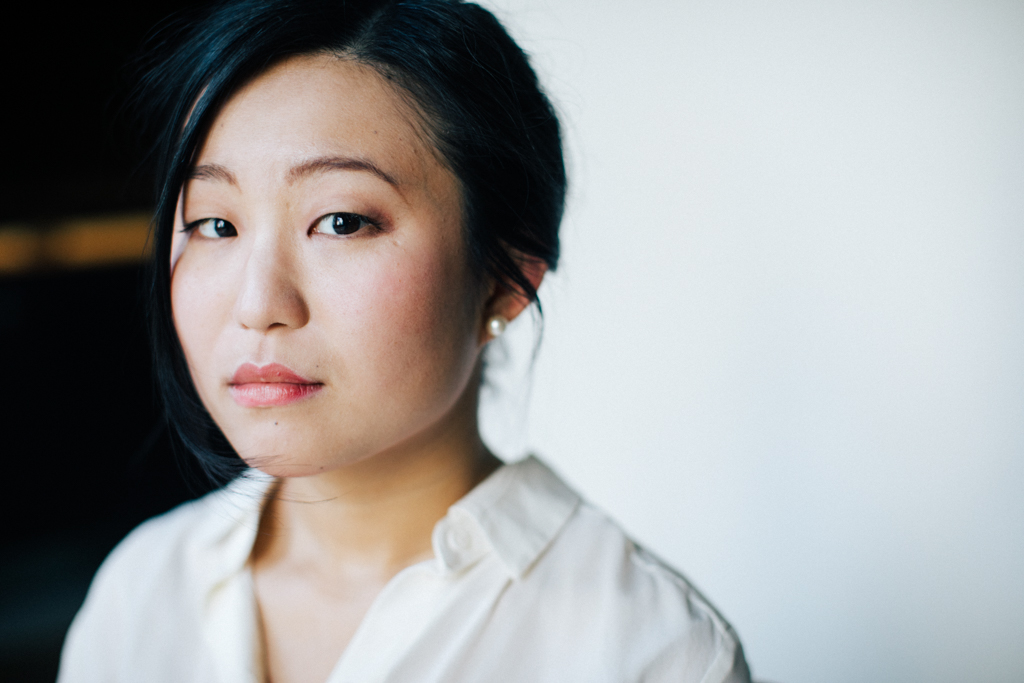 When the world stood still due to the pandemic, an idea came to me.
"What if I recorded myself playing the piano part of sonatas at home… For everyone to have a karaoke-style play-along with their instruments right from their homes?"
Just like that,【Chamber Music Karaoke】 was born.
Now on the brand new webshop, you will find an assortment of complete sonatas to work through. Take a look!
2020年。世界が静寂に包まれたとき。
「伴奏動画を撮影して、ご自宅から一緒に弾いてもらうのはどうだろう?」
こうして【室内楽カラオケ】は誕生しました。
新オープンしたオンラインショップでは、未公開のソナタ伴奏動画を販売しています。ぜひ覗いて行ってください!
With more than 22K views on YouTube
~Jan.2022
*on the series 【Chamber Music Karaoke】
【室内楽カラオケ】YouTube版
総再生回数2万回超
 ~2022年1月現在
"What a great video in this pandemic season. I played with your adorable accompaniment all day!"
"Thank you and it helps a lot during the lockdown"
"I love your smile! Wish all collaborative pianists would exude such positive vibes ;)"
「フランクのヴァイオリンソナタに取り組むところです!伴奏カラオケのアップありがとうございます♪ 活用させて頂きます❗️ 」
​「大好きな曲、素敵な伴奏有り難うございます🎵 凄く弾きやすく、テンションが上がります💕フランクやブラームスも弾いてみます😊」
Play-along from instrumentalists all over the world
みなさまのカラオケ演奏
Will you still be uploading to YouTube? / Will the videos already uploaded to YouTube stay there?
Absolutely! The Chamber Music Karaoke series will carry on as it always was and will stay free of charge on my YouTube channel.
Can I request a specific work/concerto?
I currently am not accepting any requests (subject to change- subscribe to my newsletter or my socials to keep up to date!) and this project is dedicated to Chamber Works only.
Can I check the quality of the videos before I purchase?
The videos on my YouTube channel (www.youtube.com/c/KasumiYui) are as high recording quality as the videos you will be able to purchase here on my webshop. You can start by browsing my YouTube channel for single movements of Sonatas that you are interested in and the complete Sonata with all the movements are available for purchase here.
How does the purchasing process work?
Please go on to the Webshop via the buttons on this page ("SHOP NOW" "CHAMBER MUSIC KARAOKE" etc), choose the specific movement of the work that you would like to purchase ("COMPLETE Sonata"-bundle is also available for a discounted price!) and choose your payment method. You will receive a download link that is active for 7 days from hello[at]kasumiyui.com after we have received your payment. (This process may take a few days!)
If you have not received your item within 10 working days and it has also not landed in your Spam Folder, please contact hello[at]kasumiyui.com.
What are the payment options? (*Please note that there may be trasaction fees if you are making the purchase outside the EU*)
Credit Card (VISA/Master/JCB) via Stripe

Is it possible to get a refund?
As there are multiple examples of my work available (please refer to the above links) and due to the nature of digital products, refund, in principle, is not possible. However, if you have a special reason to be asking for a refund, please contact me directly on hello[at]kasumiyui.com and we can discuss options. (I will do my best to get back to you within around a week)
これからもYouTube更新は続けますか?すでにアップロードされている伴奏動画はそのまま残りますか?
もちろんです!YouTube上での【室内楽カラオケ】シリーズは引き続き更新しますし、どなたにも無料でご利用いただけます。
リクエストは受け付けていますか?
現在は受け付けておりませんが、限定企画として復活するかもしれませんのでメルマガやSNS登録をお忘れなく!
購入前に画質・音質を知りたいのですが。
動画の質はYoutubeチャンネル(www.youtube.com/c/KasumiYui)で公開している物と同じになります。楽章を抜粋して無料公開している物を参照いただき、ご興味があるソナタ全楽章をこちらのウェブショップで購入していただけます。
購入方法がわかりません。
このページにある「SHOP NOW」「CHAMBER MUSIC KARAOKE」などのボタンからオンラインショップに進んでいただき、曲→楽章(またはソナタ全楽章セット)を選択後、購入ボタンを押しお支払いいただきます。振込が確認され次第、hello[at]kasumiyui.comから、7日間有効なダウンロードリンクをお送りします。ご購入から10日以内に商品が届かなかった場合は(スパムフォルダーをご確認いただいた上で)hello[at]kasumiyui.comにご連絡ください。
お支払方法(*EU外からご購入の場合、振込手数料がかかることがあります。予めご了承ください*):
・クレジットカード決済(VISA/Master/JCB)

返品は可能ですか?
【室内楽カラオケ】伴奏動画は数多く無料公開しています。(上記リンク参照)演奏・動画の質に納得して頂いたうえ購入いただくことを前提としていますので、返品は受け付けておりません。もし特別な理由がある場合は、hello[at]kasumiyui.comからご説明いただき、個別に対応させていただきます。(返信には1週間ほどいただきます。)