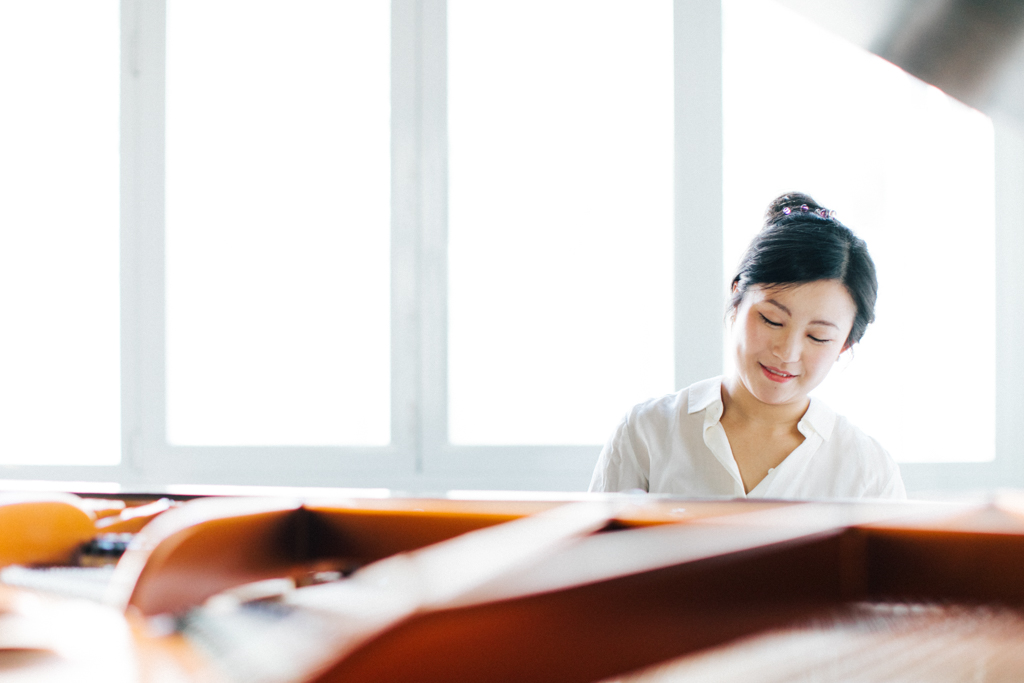 "...performed with deep sensitivity… "
Vienna-based Japanese pianist KASUMI YUI has appeared at Vienna's Musikverein and Konzerthaus, London's Wigmore Hall and has collaborated with the Küchl Quartett in Vienna's MuTh alongside members of the Vienna Philharmonic Orchestra. She performs regularly in various venues in Austria, Germany, Bulgaria, Italy, Japan and Switzerland.
KASUMI was most recently awarded First Prize along with the Special Prize of the Neue Kuenstlerforum in the chamber music category at the 23rd International Johannes Brahms Competition in Poertschach (Austria). The news was widely covered in the Japanese media including the NHK, Kyodo-News, TV-Asahi and Mainichi-Shinbun. She has since been invited to festivals such as the PODIUM Festival Moedling (Austria), the Daejeon Chamber Music Festival (South Korea) and Festival Bergerac (France) among others.
 
An avid lover of chamber music, KASUMI enjoys collaborating with young, passionate musicians as part of the Villa Musica Foundation in Germany. In 2020 she joined "Trio Parémi" and has performed at venues such as the Philharmonie Opole and the Vienna Konzerthaus.
In 2001 KASUMI won a scholarship to study with Benjamin Kaplan and Roshan Magub at the Purcell School of Music, England. KASUMI lives in Vienna since 2009. She has earned her Bachelor in Solo Performance and Master's degree in Chamber Music under Avedis Kouyoumdjian at the University of Music and Performing Arts Vienna.
KASUMI is a fellow of the SYLFF Foundation in Japan.
She has received valuable guidance from Tamara Atschba, Stefan Mendl, Dora Schwarzberg and Clive Brown.
Highlights of Season 2021/22 include a return to Poland (J.I.Schnabel Festival) and her debut on fortepiano (Conrad Graf) at the Beethoven Festival in Baden.
 
In her free time, she particularly enjoys hiking with her family in the Austrian woods, picking wild garlic and making pesto.

(Season 2021/22 – please do not use materials from previous seasons. For any inquiries, please contact the artist.)